Daily Mail
- Sun Jan 28 10:31 PM
BEN WATSON'S VERDICT: After beating Bournemouth and West Ham, Wigan might be starting to dream again. Our 2013 FA Cup-winning team proved anything is possible.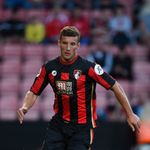 Sky Sports
- Thu Jan 25 11:58 AM
SkySports Baily Cargill has described his first days at Partick Thistle as "crazy" after playing against Celtic on the day he completed his loan deal from Bournemouth. The 22-year-old centre-back joined Partick for the rest of the season and immediately got and more »
Football Transfer League
- Wed Jan 24 9:12 AM
Benik Afobe of Bournemouth , rumoured to be transfering to West Bromwich report Sky Sports . - Football Rumour from 24-Jan-2018

It's been a good month and I'd like to dedicate the award to everyone associated with the football club,
Howe told afcb.co.uk .
The highlight was without doubt the Chelsea game, but I don't think we should forget about the result against Arsenal.


I apologise to them for the performance,
Howe said.
There's not much else I can say.


I don't know anything about Chelsea and how they work to be honest. That's a very difficult one for me to answer,
Howe said.
I think everyone knows my focus is always on the next training session. What other people say, whether it is good or bad, I try not to give it much relevance.


I think he's going to be in the mix,
Howe said.
He's catching the headlines and doing the business in such a tough and demanding league.
Let's wait and see. I am reluctant to put any pressure on Gareth Southgate. I don't want to say anything he wouldn't want me to say. I'm just del...