Daily Telegraph
- Thu Sep 7 4:34 PM
Daily Mail
- Thu Sep 7 2:46 PM
In a Premier League statement, it has been confirmed that the window in any year 'will end at 17:00 on the Thursday before the start of the season.'
Caught Offside
- Thu Sep 7 2:46 PM
Jonny Evans
has revealed that talks between current club West Brom and Manchester City never even reached the point of contacting the player about the move with reports claiming that Eliaquim Mangala's refusal to join Crystal Palace was the ultimate stumbling block. The Manchester Evening News cl...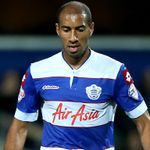 Sky Sports
- Wed Sep 6 11:05 AM
Sky Sports understands former Wolves midfielder Karl Henry is training with West Bromwich Albion as he looks for a new club.
Metro
- Tue Sep 5 11:17 PM
He emerged as a top target for a number of clubs.
Daily Mail
- Tue Sep 5 10:32 PM
After spending deadline day on standby,
Jonny Evans
is determined to show Manchester City exactly what they missed out on and insists the move collapse has given him extra motivation.
Mirror
- Tue Sep 5 10:30 PM
The 29-year-old was the subject of a big money offer from City, but saw the deal fall through on the final day of the window

Guardian
- Tue Sep 5 10:30 PM
• Manchester City were prepared to pay £18m for West Brom's Evans • Evans says countries will fear Northern Ireland in a World Cup play-off
Jonny Evans
is claiming he was never distracted by Manchester City's interest during the transfer window but was inspired to become a better player by the cl...
talkSport
- Tue Sep 5 10:30 AM
Mirror
- Sun Sep 3 12:50 PM
The Northern Ireland defender was hoping to complete a switch to the Etihad but Eliaquim Mangala refused to move
Daily Mail
- Sun Sep 3 10:30 AM
The hectic transfer window has finally slammed shut and it's time to forensically examine another summer deals. Sportsmail's reporters offer their verdicts.