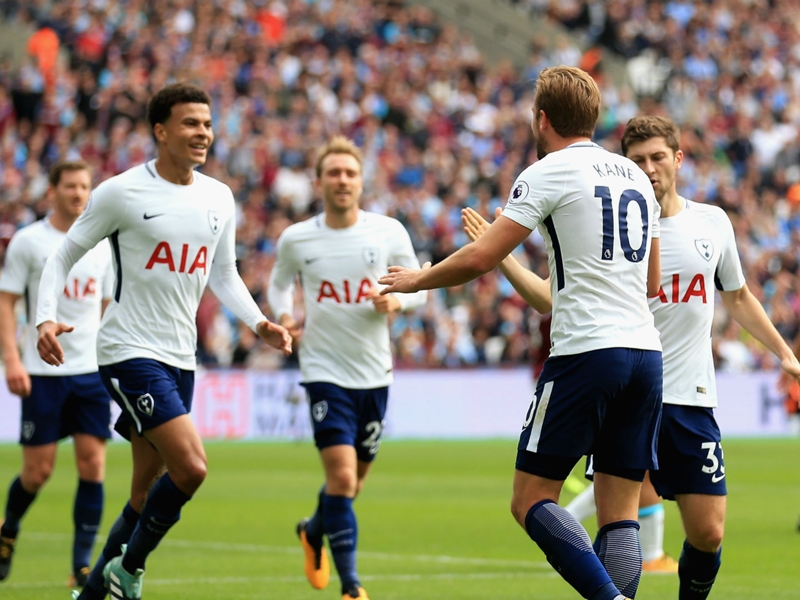 Goal.com
- Thu Oct 5 1:05 PM
Mauricio Pochettino's side will hope to continue their unbeaten away run against the newly-promoted outfit this weekend
Soccernet
- Thu Oct 5 1:03 AM
Mauricio Pochettino dismissed comparisons between Harry Kane and Messi and Ronaldo ahead of their Premier League match against Huddersfield. Deadline day has come and gone, and all the latest deals and potential deals can be found here, but there's plenty brewing in the market as clubs begin to l...
Mirror
- Wed Oct 4 8:24 PM
The Huddersfield Town boss will face his good mate at Anfield later this month, and he's been reminiscing about their friendship and a certain best man's speech
The Sun
- Tue Oct 3 5:01 PM
The Premier League season is only seven games old but already it is shaping up to be a classic with the Manchester sides going toe-to-toe and a clutch of big-name strikers looking to out-score one another. Sergio Aguero and Gabriel Jesus have powered Manchester City to the summit while Romelu Luk...
Mirror
- Tue Oct 3 11:02 AM
The banner made reference to the Spaniard's involvement in a car accident in 2011

I would say, at the end, it's a fair result I think,
Wagner said afterwards.
Until the first goal we conceded, we played, defensively, very well.


It's a great relationship. It's more than a friendship,
said Wagner.


This game would be something special for us even if it were a fifth division league game in Hessen,
Wagner told SportBild this week.
But now we're meeting each other at the top level, in England, in the Premier League.


It is extraordinary because he is my best friend,
said Wagner via the Telegraph.
But the real extraordinary story is that Huddersfield are playing Liverpool in the Premier League.