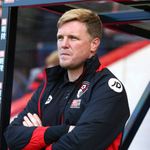 Sky Sports
- Thu Aug 10 2:41 PM
SkySports Eddie Howe insists he is "happy" with Bournemouth's transfer business this summer, but is open to more additions. Bournemouth have already made four summer signings, including Jermain Defoe and Asmir Begovic, while a number of players have signed and more »
Daily Mail
- Thu Aug 10 12:15 AM
The 22-year-old also has interest from Bournemouth and West Ham though would be guaranteed more playing time in the Championship initially.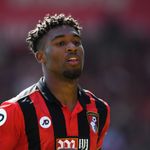 Sky Sports
- Tue Aug 8 3:02 PM
SkySports Bournemouth winger Jordon Ibe admits he has "a lot to prove" after a disappointing debut campaign with the Cherries. After failing to secure a regular first-team place at Liverpool, Ibe left to join Eddie Howe's side for a club-record fee of £15m in and more »
The Sun
- Mon Aug 7 11:42 PM
JORDON IBE has confessed he has to man up and justify his £15million Bournemouth price tag. In a brutally honest interview, the former Liverpool winger, 21, admitted he was not "good enough" last season. Ibe opened his heart on the eve of the new season after showing Napoli exactly what Cherries...
The Sun
- Mon Aug 7 3:20 PM
BOURNEMOUTH have suffered a setback in their bid to sign Italian international Jorginho. Eddie Howe wanted to bolster his midfield with the 25-year-old but Napoli have turned down the Cherries' £18million offer. There is a good friendship between both clubs' directors of football and the teams re...