The Sun
- Thu Oct 19 8:19 PM
STOKE take on Bournemouth in a battle of two of the Premier League's most disappointing sides so far. Both teams harboured ambitions of a top half finish but find themselves in a potential relegation battle. The Potters find themselves in 17th with eight points while the Cherries are even worse o...
Daily Mail
- Thu Oct 19 7:12 PM
Bournemouth striker
Jermain Defoe
had his gym technique critiqued after sharing a video of himself doing a leg press on Thursday. Concerned fans urged him to avoid locking his knees.
Mirror
- Thu Oct 19 5:36 PM
The English midfielder has been steadily improving in Arsenal colours since his loan spell at Bournemouth last season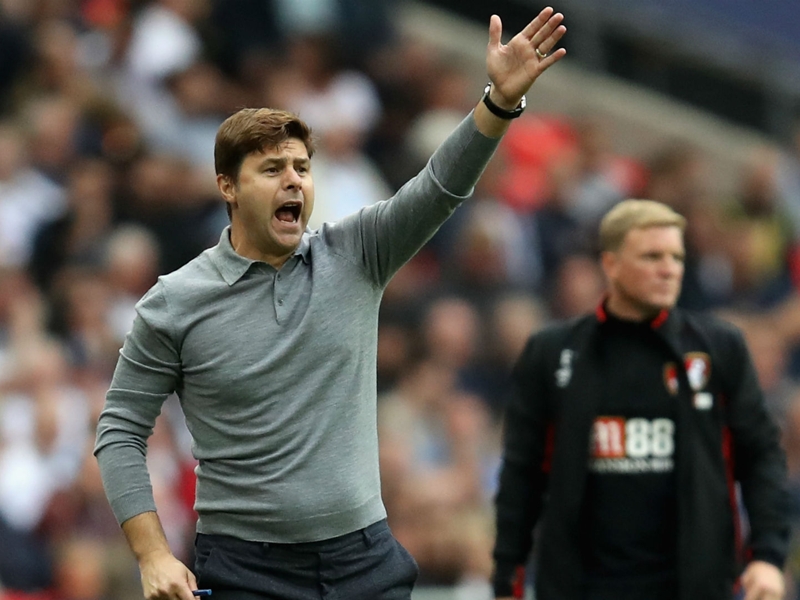 Goal.com
- Wed Oct 18 10:01 AM
Tottenham finally recorded their first home win of the season, with Christian Eriksen scoring the only goal of the game against Bournemouth
Daily Mail
- Tue Oct 17 10:49 AM
Bournemouth striker Callum Wilson will be given plenty of time to rediscover his form and fitness before he returns to Premier League action, according to manager Eddie Howe.
London Evening Standard
- Sun Oct 15 8:41 AM
Bournemouth defender Charlie Daniels has admitted that the Wembley pitch didn't live up to expectations during their defeat to Tottenham.

Sky Sports
- Sun Oct 15 12:24 AM
Watch highlights from Wembley Stadium where Tottenham won their first home game in the Premier League this season.
The Sun
- Sun Oct 15 12:05 AM
THE 'CHRISTIAN ERIKSEN' team finally won a Premier League match at Wembley. And lucky too as Harry Kane had an off day in front of goal as his incredible scoring run came to an end. Eriksen won it two minutes into the second half but it was nowhere near Spurs at their energetic best. It …

I don't see a problem with us in attack, but I've got to find the right formula,
said Howe.


There's been a boost in the squad, we've been really pleased with the last two results,
said manager Eddie Howe.
We now move onto another big game here, the mood here's very good.
It's a long season and we didn't want to become detached, so the Stoke win was important. More importa...


The biggest compliment I can give Callum is that he's played 90 minutes and it didn't really look hard for him, physically,
Howe said.


We want to go as far as we can - the cup is not a distraction,
said Bournemouth boss Eddie Howe.
The quarter-finals await the winners on Tuesday night and the games take on a different meaning then.